Author signed copies of all books are available from Kentish Fox Books using the Contact page.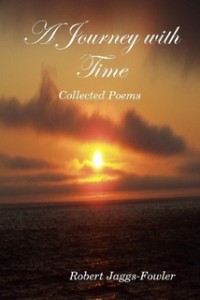 A Journey with Time – collected poems
Paperback:

 62 pages

Publisher:

 Lulu.com (3 Sep 2008)

Language: English
ISBN-10: 1409228444
ISBN-13: 978-1409228448
Product Dimensions: 21 x 14.8 x 0.4 cm
Published in 2008, A Journey with Time is Robert Jaggs-Fowler's first collection of poetry; the subject matter drawing on his love of nature, books and music, as well as exploring the more intense emotions of love and loss.
At times amusing, often poignant, A Journey with Time reveals the inner workings of a sensitive human being who is in touch with far more than just life's daily toil.
Available from: 
The Law and Medicine: Friend or Nemesis?
The crucial relationship between medicine and law from the early apothecaries to the modern-day general practitioner
Paperback: 128 pages
Publisher: Radcliffe Publishing Ltd (28 Aug 2013)
Language: English
ISBN-10: 1908911999
ISBN-13: 978-1908911995
The work draws together a rich tapestry of sources across many different disciplines, covering the relationship of medicine and law from ancient history to the present time. As such, it provides a valuable overview of the subject in a manner that has not been published before. It provides useful background reading to anyone interested in medico-legal medicine, as well as providing a springboard for students and writers interested in researching the field through its broad bibliography, or taking their reading to greater depths. There is no other book that considers the historic relationship between the two professions in this manner, or that draws together in one volume such a diversity of reference resources. It will be of interest to doctors and lawyers, medical and law students at both undergraduate and postgraduate level, and the general reader with an interest in historical matters.
Available from: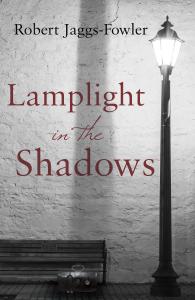 Paperback: 414 pages
Publisher: Troubador (January 2015)
Language: English
ISBN-13: 978-1-78462-158-2
Set in the early 1990s, Dr James Armstrong, a young, newly-qualified GP lives with his wife, Janice, in  Barminster, where he is busy laying out plans for their future. However, his search for a medical partnership is complicated by a long-term and persistent sense of being called to ordination in the Church of England. Whilst exploring the possibility of a dual professional life as a doctor and priest, he accepts a position as a locum GP in a practice in the quiet market town of Bishopsworth. Once there, his world is thrown into chaos when he finds himself powerfully drawn to a beautiful young woman, whose own marriage is failing. The result is an emotional drama that brings into focus the underlying difficulties of his own bleak relationship. Torn between his loyalty to his wedding vows and the unexpected discovery of true love, James is left battling powerful emotions that make him question all that he has previously stood for. He needs to make some difficult decisions; decisions that will mean winners and losers. But what is he prepared to sacrifice and at what price?
Lamplight in the Shadows explores the complex tensions between perceived duty and misplaced loyalties. With characters drawn from rural society and religious settings, the story will appeal to those who enjoy romantic fiction.
Available from:
Paperback: 80 pages
Published: Troubador  (May 2017)
Language: English
ISBN-13: 978-1-78803-310-7
Prize-winning poet Robert Jaggs-Fowler returns with his second collection of poetry, covering the years 2008-2013. The collection draws from life's rich tapestry, capturing and distilling moments, thoughts and experiences. Within the book the reader finds a particular appreciation of travel, art, nature and philosophy.
Ranging in style from the lofty sonnet to the delicate haiku, this collection covers a range of eclectic subjects. Robert takes inspiration from places he has visited, as well as works of art that he has seen, to inform and inspire his poetry, which is simultaneously personal and universally recognisable. On Quarry Beach also contains metaphysical overtones and a smattering of humour to entertain readers.
This collection also contains a number of poems that have previously received recognition with 'My Neighbours Lawn' winning the Fathom Prize for Poetry in 2010 and 'Haiku from the Caribbean' shortlisted in Writing Magazine's Sea Poetry Competition.
Inspired by the work of Ted Hughes, Rudyard Kipling and Philip Larkin, On Quarry Beach is Robert's second collection of original poems following the success of A Journey With Time (Lulu 2008). This second collection will appeal to a wide readership, especially to fans of poetry and those that have read and enjoyed Robert's previous work.
Available from:
© Copyright Kentish Fox Books 2017